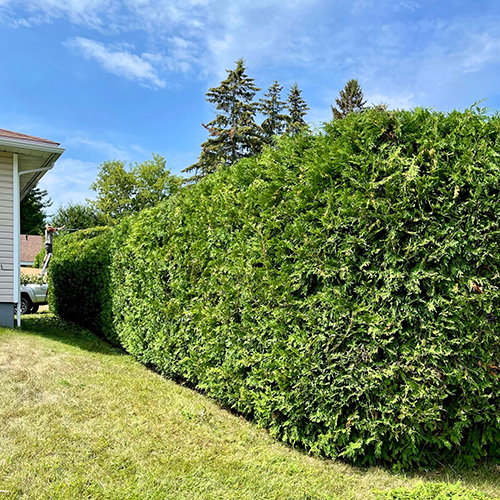 Hedge Reduction Services:
Hedges that are too tall can be reduced up to 30% to open up the area allowing more light. It is also important to keep the hedge to a manageable height to allow access for pruning. 
Are you located in the Ottawa area and need hedge reduction services? Contact us now.